Seven employees who give back to make a difference around the world
Meet our 2023 Volunteer Award winners whose efforts go above and beyond in helping others and making an impact
When we live out our purpose to build a more prosperous and resilient world for all, we're inspired to make bold impacts—both in our actions inside and outside of work. Each year, we recognize outstanding colleagues who demonstrate our values while serving others as they leave their mark in their local communities and around the world. See how this year's Volunteer Awards winners embrace this passion from mentoring and supporting communities to ensuring a sustainable and cleaner planet.
Mentoring next-gen STEM leaders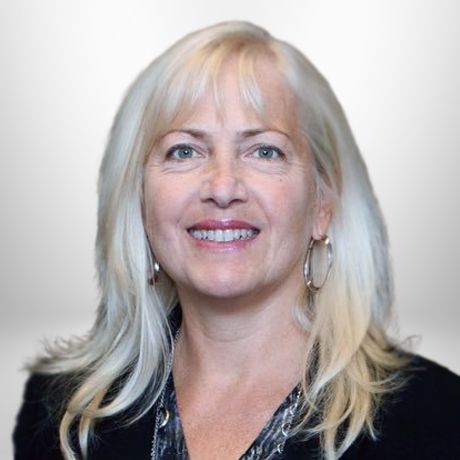 Our Endurance Award winner is director of sales operations, Jeanette Monachello, who is a lead mentor for the Westfield High School FIRST® Robotics Team 2186. In 2022, Jeanette spent 200+ hours mentoring 35 students assigned to the electrical and pneumatics subsystems of robots. She started her mentoring journey when her daughter was the mechanical lead of the team. Once her daughter moved on to college, Jeanette continued to mentor the team because it's fun and she believes that the concepts and hands-on techniques taught are vital for the students' future careers. She's proud to share that several team members have since graduated from top universities with engineering degrees.
"Jeanette has taught students a variety of skills such as how to create pneumatic control systems, how to robustly wire robotics systems, and how to mold silicone. In 2022, the team built a 125-pound robot from scratch in seven weeks to win a district competition and to compete in the FIRST Robotics District Championship. Her creativity, versatility, ingenuity, humor, and patience have earned her the respect of students and of her fellow mentors alike."
Feeding neighbors impacted by natural disasters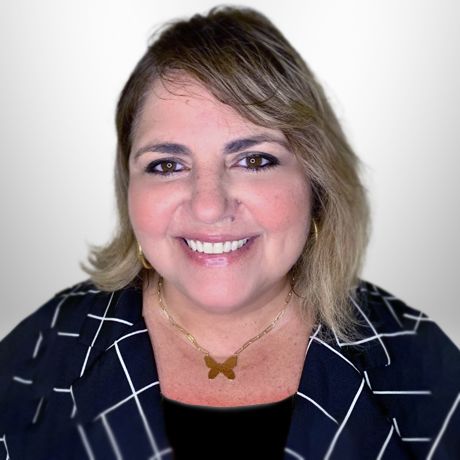 Our Local Hero Award goes to grant analyst Ingrid Ramallo Diaz for her efforts to feed her community. Traditionally, Christmas starts on Thanksgiving Day in Puerto Rico. And for the last 10 years, Ingrid has partnered with community leaders to provide Thanksgiving food baskets to local families in need. In 2022, Ingrid championed colleagues to join the effort through the "Bountiful Basket Drive" to provide 10 families affected by Hurricane Fiona with a full Thanksgiving meal.
What happened next was truly inspiring, with more than $7,500 raised! Enough to provide meals to feed 150+ families, impacting 450+ people through the end of the Puerto Rico holiday season. And also with $1,000 remaining, which we donated to the nonprofit Giving Life to support their orphanages.
"Ingrid's ability to rally her colleagues is incredible. She engaged employees and partners to raise over $7,500! Her passion is contagious and inspires us all to give back to our communities!"
Helping women feel clean and loved
Shelly Turner, lead energy analyst and Platinum Award winner with a Humanitarian Focus, supports the The Clean Love Project. The Clean Love Project is a nonprofit dedicated to helping women and young girls feel clean, loved, and empowered by distributing Clean Love kits to alleviate their hygiene needs. She previously served as the president, and personally helped source and assemble donations for the hygiene kits. To date, the organization has distributed 40,000 kits, with a goal in 2023 to deliver 10,000 more. They're focused on the most underserved neighborhoods of Detroit but have also shipped kits to other states and Haiti after natural disasters. Most recently, the organization was featured on local news!!
"Shelly has been a very important part of The Clean Love Project ever since it was just an idea. She helped turn that idea into reality. Not only did she help create the Clean Love name and mission, she lives that mission every day with her passion, dedication, and selflessness to women and girls in need. The Clean Love Project wouldn't be the same without Shelly's commitment to helping women and girls feel clean, loved, and empowered."
Creating a city's vision for the future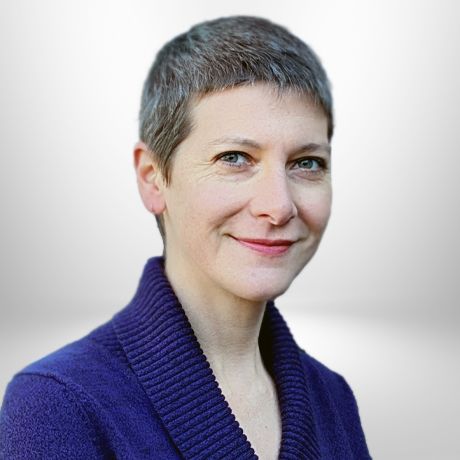 When residential manager Quinn Zeagler moved to Ferndale, Michigan, in 2019, she immediately began volunteering for the City of Ferndale making a local impact in areas such as sustainability. Her passion for making a difference quickly led to her appointment to the Ferndale Environmental Sustainability Commission. Then she volunteered as the Sustainability Commission's liaison for the Master Land Use Plan, Climate Action Plan, and Parks & Rec Plan (collectively, MLUP) steering committee.
Quinn was imperative to the development and approval of the MLUP, which is a guidebook for decision-makers on the unified vision of the future of the city. Quinn also supported the Facilities Task Force, which visited nine city-owned properties to make recommendations to the mayor and city council that will influence city decisions and lead to better working conditions for city employees. She believes that improvements at the local and municipal level directly and immediately impact residents and encourages everyone to participate in their communities. Quinn's dedication to her city's future earned her the Platinum Award with a Sustainability Focus.
"Quinn participated in the city's Master Plan steering committee, the Resident-led Facility Task Force, and currently serves as the chair of the Environmental Sustainability Commission. During her efforts, Quinn has used her voice to shape future decisions regarding sustainability and climate action in the city. We are impressed by her leadership and grateful for her commitment to improving our community."
Providing necessities in Ghana and Uganda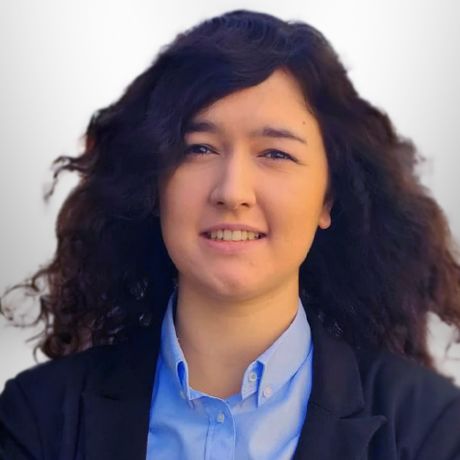 Greta Bertole, bid coordinator, wins our Rising Star Award with a Humanitarian Focus. She volunteered as fundraising officer at two organizations: Community Action Ghana (CAG) and Equal Aqua Uganda. For CAG, she spearheaded a progress report for the £4,000 grant received from the Green Hall Foundation for the construction of a water supply in the community of Gbedema Kofi in the Volta region. This water supply ensured clean and safe access to water for 185 people, including many children and women, who previously had to walk 1 to 3 kilometers every day to the nearest water source. She also prepared a successful grant application for the construction of a £3,000 community toilet block, providing sanitary relief for hundreds of households.
Similarly, Greta submitted a £5,000 grant application to Schroder Charity Trust to deliver comprehensive water, sanitation, and hygiene (WASH) workshops in Northern and Eastern Uganda. The betterment of WASH conditions empowers women and young girls.
"Greta is a dedicated volunteer and always a pleasure to work with. As a direct result of Greta's hard work, more than 185 people in Gbedema Kofi have access to safe and clean water. Hundreds more benefit from a new toilet block. Her determination will have an impact for generations to come, preventing disease and creating opportunities. A huge thank you from Community Action Ghana and on behalf of all of the people in Ghana whose lives you have bettered!"
Preserving a local creek for wildlife resilience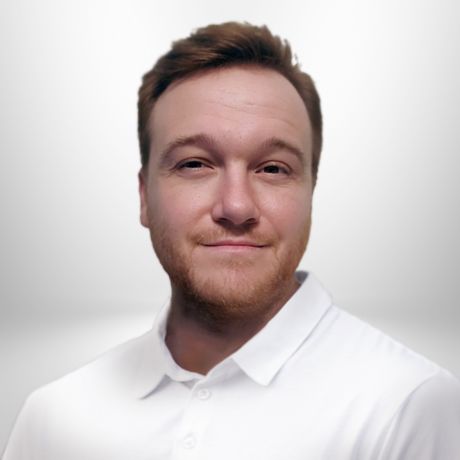 The Dry Creek Conservancy (DCC) watershed, located in Sacramento and Placer Counties in California, is a special place for senior biologist and Rising Star Award winner Sean O'Brien. Not only did he visit the watershed as a child, he now lives nearby. In efforts to keep this special place clean, Sean organized and executed creek clean-up events. His curiosity and love of the creek also led him to conduct an annual salmon survey count, where he found ways to improve salmon counts in the future with the help of an overhead camera. He identified ideal spots for the camera by visiting over 15 bridges throughout the watershed and conducting detailed measurements of the bridge and creek dimensions at these locations. His efforts continue to keep the creek healthy and clean not only today, but for the future.
"Sean has been a consistent volunteer for Dry Creek Conservancy for several years. He has served on the board of directors and has been a thoughtful voice for reorganizing to strengthen DCC for the future. We're looking for him to be a big part of continuing our mission to promote healthy creeks and watersheds."
Trailblazing for cleaner, safer paths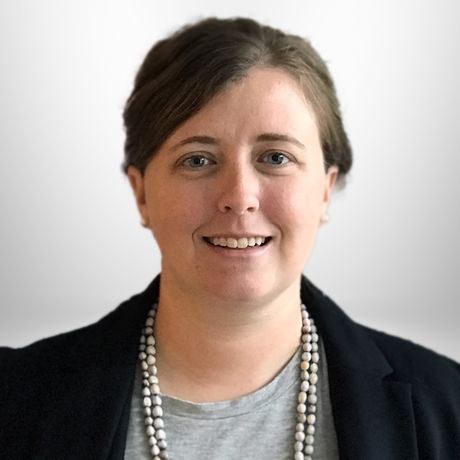 Cameron Taylor, malaria research lead and Giving Place Champion Award winner, is passionate about volunteering for the Friends of the Mount Vernon Trail. She spends her time promoting and leading volunteer events. With the hope of showing the entire trail on Google Street View, Cameron personally mapped all 18 miles of the trail using a camera attached to her helmet to inspire people to enjoy the trail in real life. Additionally, people worldwide can now experience the beauty of the Mount Vernon Trail from their computers. Another personal mission of Cameron's is to rid the trail of graffiti. She created, and shared on social media, several time-lapse videos showing her removing graffiti, which led to an increase in donations.
"Cameron is an incredible volunteer and human being. Her leadership in social media promotion and recruitment of volunteer groups (including encouraging her ICF coworkers to volunteer) has led to a doubling in the number of volunteers on the trail, creating a safer and more beautiful trail experience."