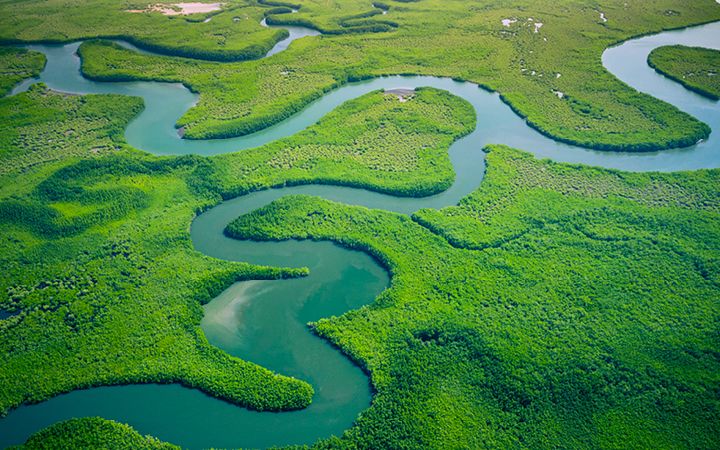 Sign up to receive exclusive Climate insights
Sign up to receive exclusive Climate insights
Sign up to receive exclusive Climate insights
Want to hear more from our experts? Get the Climate newsletter.
Want to hear more from our experts? Get the Climate newsletter.
Want to hear more from our experts? Get the Climate newsletter.
Subscribe now
6 actions utilities can take to mitigate wildfire risks
U.S. utilities are grappling with a pressing challenge: their electric assets are located in areas that are becoming increasingly vulnerable to wildfires.
This vulnerability is twofold. Utility infrastructure, particularly transmission and distribution lines, has caused wildfires. At the same time, wildfires can damage utility assets, leading to significant power outages for consumers. The situation is exacerbated by climate change, with rising temperatures and drier conditions amplifying wildfire risks.
In parts of the western U.S., data suggests that a 1°C increase in average annual temperature could result in up to a 600% rise in median burned areas in some forest types. Additionally, the growing population in wildland-urban interface areas further intensifies the wildfire threat to communities.
Managing wildfire risk is a challenge
Utilities confront multifaceted hurdles in wildfire risk management spanning customer concerns, asset vulnerabilities, and technological limitations. Customers bear the brunt of Public Safety Power Shutoffs (PSPS), done to reduce the risk of causing wildfires during inclement weather, with vulnerable communities feeling the most impact. Additionally, the intricate maze of right-of-way issues and customer agreements often hampers access to transmission lines, pivotal for vegetation management and risk mitigation.
Aging assets, compounded by climate change, elevate wildfire risks. Diverse power systems complicate risk identification. Varied ownerships and regulations across jurisdictions further challenge standardized risk management, with many standards bypassing explicit wildfire mitigation.
To address the increasing risk of wildfire, utilities must embrace strategic short- and long-term strategies that emphasize asset protection, real-time risk assessment, and infrastructure investments.
Short-term operational strategies
Identifying risk: Utilities should assess wildfire ignition and spread likelihood in near real-time, factoring in grid conditions and forecasted weather. This risk is influenced by weather, vegetation, and moisture levels. Enhanced weather stations offer granular data, aiding precise PSPS decisions. Cameras and satellites, like NASA's Fire Information for Resource Management System, can help provide early wildfire detection. Effective communication with municipalities further aids rapid wildfire identification. Community risk also hinges on population density, infrastructure types, and road layouts affecting evacuation capabilities.
Mitigating risk: To reduce wildfire risk seasonally, utilities should adjust grid control settings, implement PSPS during high-risk weather, complete annual vegetation management, and introduce worker protocols for dry conditions. Changing grid control settings, such as disabling reclosing switches, can minimize wildfire ignition risks, with some utilities having remote capabilities while others needing manual intervention. Effective PSPS involves accurate weather prediction, municipal coordination, pre-PSPS customer communication, and thorough infrastructure assessment before reenergization. For most utilities, the interaction of vegetation and the grid is the primary cause of interruptions and a significant driver of wildfire risk, so annual vegetation trimming is vital. Proper training and tools for utility work can further diminish ignition risks from field operations.
Long-term planning strategies
Identifying risk: Long-term wildfire risk identification hinges on understanding grid vulnerabilities. Comprehensive asset inspections, data analysis, and wildfire spread modeling are essential. Notably, risk isn't uniform across the grid; for instance, PG&E found 95% of their wildfire risk in just 22% of their distribution line miles. Enhancing data capture from asset inspections and failures, even those not causing interruptions, is vital. It's also critical to understand the potential for wildfires to ignite and spread, and how that risk may increase due to climate change. Climate projections can be used to understand potential changes in factors such as precipitation, drought, fire weather conditions and fuel moisture, in order to characterize future wildfire risk.
Mitigating risk: The ICF report, Resilient Power: How Utilities Can Prepare for Increasing Climate Risks, estimated an investment gap of approximately $100 billion to address wildfire risk to utility grids. Long-term mitigation involves grid hardening, minimizing PSPS impact, and refining vegetation management.
Understanding risk locations is foundational; using sensors to monitor grid health aids in preemptive action. Grid hardening focuses on upgrading high-risk components, with cost-effective strategies like undergrounding used selectively. Investments can reduce PSPS frequency, scope, and duration, with technologies like emergency generators and microgrids offering localized solutions. Enhanced vegetation management, using tools like LIDAR and machine learning, aligns efforts with risk profiles. Lastly, a well-coordinated wildfire response process, involving trained teams, local collaborations, and clear customer communication, is imperative for risk reduction.
To proactively mitigate wildfire risks, utilities should take these six actions:
1. Assess wildfire risk profile to inform investments: Analyze failure, outage, and momentary interruption data as well as forest ignition risk and spread data to understand the system's risk profile. Use a risk index that includes fire likelihood and impact factors to guide mitigation efforts, ensuring both short-term and long-term plans target the right areas.
2. Formalize a PSPS procedure: Beyond remote grid control, utilities should establish a clear PSPS program. Take into consideration system data, fire risk index action thresholds, customer notification processes, and inspection and re-energization processes.
3. Understand vulnerable customers: Expand knowledge beyond those with severe medical issues to include broader dimensions of vulnerability—such as is done in California with Access & Functional Needs populations—aligning risk mitigation plans accordingly.
4. Develop a wildfire mitigation plan: Integrate existing utility programs into a comprehensive wildfire mitigation strategy.
5. Deploy risk-reducing technology: Strategically deploy technology to meaningfully reduce risk in parallel with traditional risk reduction measures such as inspection, vegetation management, and hardening programs. For example, a technology such as Rapid Earth Fault Current Limiting, can significantly reduce wildfire risk for certain types of faults.
6. Collaborate with stakeholders: Consider the wildfire risk across the entire web of stakeholders, each of whom has the potential to support identifying and mitigating risk, as well as responding to and recovering from wildfires.
Managing wildfire risk for utilities involves an effective balance of short- and long-term strategic approaches. It also requires vigilance and adaptability in the face of evolving environmental conditions and regulatory requirements. Ultimately, utilities that proactively manage wildfire risks not only protect their assets but also safeguard the very communities they serve.
Explore insights on how to drive low-emission transitions and build resilience against the effects of climate change.
Go to Climate Center
New climate data reveals warmer, wetter future for the U.S.
In this report, our climate scientists project some Americans could experience 42-61 additional days with temperatures above 95 F by midcentury.