GSA One Acquisition Solution for Integrated Services (OASIS)
The indefinite delivery, indefinite quantity (IDIQ) contract is the next generation vehicle for complex professional services that include engineering, logistics, finance, science, program management, and consulting. The vehicle includes a five-year base year with one, five-year option.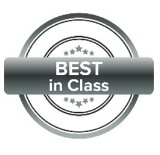 OASIS Website
http://www.gsa.gov/portal/content/161367
Why Choose ICF?
As an awardee authorized to compete on the OASIS contract, ICF provides deep domain expertise, problem-solving capabilities, and a results-driven approach across the entire lifecycle of client programs, reaching a wide spectrum of market areas.
With more than 50 years of experience, ICF successfully manages large, integrated professional service projects addressing program management, management consulting, logistics, engineering, financial, and scientific services for U.S. federal clients worldwide.
Awarding Agency:
GSA
Contract Number(s):
Pool 1—GS00Q14OADU119; Pool 2—GS00Q14OADU209; Pool 3—GS00Q14OADU319; Pool 4—GS00Q14OADU417
Description:

OASIS is GSA's contract solution for complex professional services requirements. GSA OASIS provides flexibility, speed, and access to a broad scope of work that includes program management, management consulting, logistics, engineering, financial, and scientific services, with IT as a supporting component.

Related Downloads

Contacts:

Mark Youman, Senior Vice President
Phone: +1.703.934.3658
Email: mark.youman@icf.com
Capabilities
Program Management—ICF supports program managers in achieving long-term program success in environments that demand optimal performance under tight budgets, strict regulatory mandates, and unforgiving marketplace pressures.
Management Consulting—ICF provides a broad spectrum of management consulting services, ranging from developing sound strategies to aligning the organization with its objectives.
Logistics—With a large and growing cadre of staff trained in Lean Six Sigma principles, ICF emphasizes proven methods to drive better results—including automating internal processes and collecting the right data for the right defense decisions.
Engineering—ICF applies multifaceted engineering services that are necessary to develop innovative solutions and transform impaired assets into positive resources.
Financial—ICF provides economic and financial analysis to public and private organizations seeking to assess policies and programs, understand a market, or improve competitive position.
Scientific Services—ICF applies comprehensive scientific and professional knowledge in the environmental, life, physical and social sciences leading to knowledge enhancement and technology development and innovation for clients across a broad range of mission spaces.
News
September 15, 2014 — ICF International Awarded Next Generation GSA OASIS Professional Services Contract
Our Approach
Advise—We help analyze the challenges clients face and develop appropriate responses. Our advisory and management consulting services include needs and market assessments, policy analysis, strategy and concept development, change management strategy, and program design.
Execute—We execute and manage technological, organizational, and management solutions, often based on the results of our advisory services. Our services include IT solutions, project and program management, strategic communications, and training.
Innovate—We help clients increase the efficiency and effectiveness of their programs through program evaluation, performance management, benchmarking, return-on-investment analyses, and continuous innovation.
Sustainability
ICF has measured and offset our carbon emissions every year since 2006. As a carbon neutral firm, we do not contribute to our clients' carbon emissions. We have reported our emissions and other sustainability efforts via the Carbon Disclosure Project each year since 2008. Read ICF's most recent Corporate Responsibility Report.