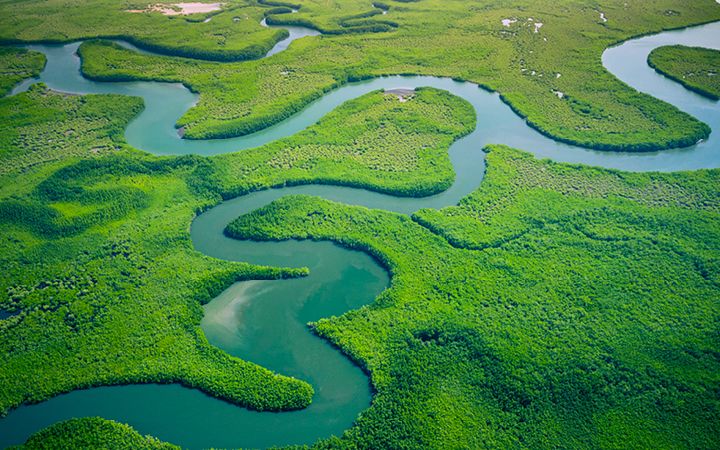 Sign up to receive exclusive Climate insights
Sign up to receive exclusive Climate insights
Sign up to receive exclusive Climate insights
Want to hear more from our experts? Get the Climate newsletter.
Want to hear more from our experts? Get the Climate newsletter.
Want to hear more from our experts? Get the Climate newsletter.
Subscribe now
Helping to electrify the U.S. Postal Service fleet
ICF helped the U.S. Postal Service's Office of the Inspector General analyze the cost of electrifying the USPS fleet. The analysis found that electric delivery vehicles could save the USPS money in the long term—at least for certain delivery routes.
RESULTS AT A GLANCE
66,000
electric delivery trucks USPS intends to deploy by 2028
75%
current USPS target for how much of its total fleet will be electrified
The potential impact of electrifying one of the largest fleets on the planet is far reaching: Each vehicle the U.S. Postal Service (USPS) electrifies could reduce tons of air pollution and greenhouse gas (GHG) emissions, generating environmental and health benefits and saving taxpayer dollars. Beyond that, electrifying such a highly visible fleet could accelerate the momentum for others to electrify the transportation sector, one of the largest sources of GHGs in the U.S. and the world.
Challenge
The USPS employs 217,000 delivery vehicles to deliver mail and parcels to more than 135 million addresses. Many of these vehicles are beyond their intended service life and expensive to operate and maintain.
The USPS Office of Inspector General (OIG) sought to identify opportunities and challenges for the Postal Service in adopting electric delivery vehicles. Questions included: How suitable are electric vehicles as postal delivery vehicles? And what are the potential long-term cost savings of a new electric delivery vehicle compared to a new gas-powered vehicle?
Related services and industries
Solution
Leveraging our technology, modeling, and subject matter expertise, we developed a cost calculator to determine the total cost of ownership for EVs compared to gas-powered vehicles in the USPS fleet. We calculated costs over 20 years based on inputs including the upfront cost of purchasing a new vehicle, the cost of fuel (gasoline or electricity), maintenance costs, charger installation costs, and miles driven per day.
We also provided USPS OIG with best practices from some of the largest delivery companies in the U.S. that are electrifying their fleets, as well as research and advice on other issues that are crucial to successful fleet electrification.
Results
The cost of ownership model and research notes we delivered to USPS OIG helped confirm that EV technology is capable of meeting the Postal Service's needs. The biggest contributors to the cost of delivery vehicles are the vehicles themselves, chargers, and fuel as well as the expected use (route length, conditions, and vehicle use patterns). Taking this all into consideration, our cost calculator indicated that EVs would present a lower total cost of ownership for a significant share of the USPS fleet.
We helped USPS OIG identify several clear benefits of adopting electric vehicles into the postal delivery fleet, including improved sustainability and environmental impacts. EVs are generally more mechanically reliable than gas-powered vehicles and would require less maintenance. Energy costs will be lower for EVs, as using electricity to power an electric vehicle is cheaper than using gasoline.
In December 2022, USPS announced plans to acquire at least 66,000 battery electric delivery vehicles by 2028. This commitment was enabled by the Postal Service's overall network modernization efforts, which allows for a more rapid deployment of EVs, and the $3 billion in congressional funding appropriated under the Inflation Reduction Act.
"A key focus of our modernization effort is to reduce inefficient transportation and improve distribution operations, resulting in … far fewer truck trips. When combined with our substantial commitment to the electrification of our delivery vehicles, the Postal Service will be at the forefront of our nation's green initiatives."
New climate data reveals warmer, wetter future for the U.S.
In this report, our climate scientists project some Americans could experience 42-61 additional days with temperatures above 95 F by midcentury.