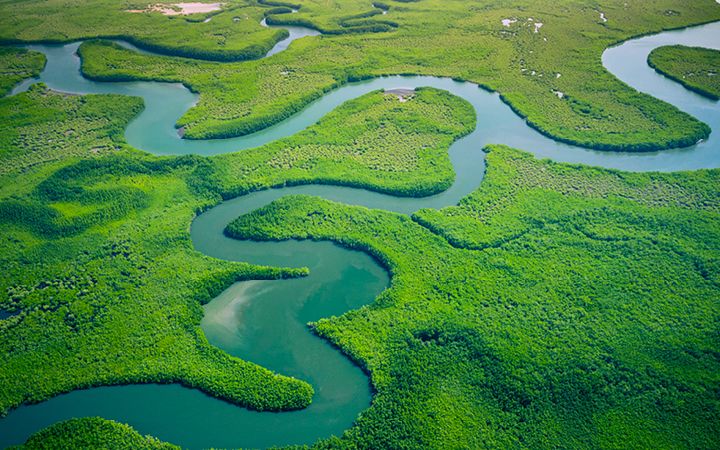 Sign up to receive exclusive Climate insights
Sign up to receive exclusive Climate insights
Sign up to receive exclusive Climate insights
Want to hear more from our experts? Get the Climate newsletter.
Want to hear more from our experts? Get the Climate newsletter.
Want to hear more from our experts? Get the Climate newsletter.
Subscribe now
DOE finances the world's largest clean hydrogen storage facility
We analyzed the clean power, hydrogen, and long duration storage markets for this first-of-its-kind project.
NUMBERS AT A GLANCE
$504.4M
loan guarantee for hydrogen storage project
300
gigawatt-hours of electricity storage
To meet the U.S. government's goals to achieve a clean electric grid by 2035 and reach net-zero emissions by 2050, long duration energy storage technologies—including hydrogen—must play a critical role.
Challenge
Clean energy from hydrogen can be produced using renewable or nuclear power generation through electrolysis, which results in zero carbon emissions.
The Advanced Clean Energy Storage (ACES) project in Utah had the potential to become the world's largest clean hydrogen storage facility—improving reliability for energy-challenged states, particularly California—but it lacked the financing to bring the project to market.
The DOE's Loan Program Office has a unique mission, building a bridge to bankability for innovative, high-impact energy technologies that are ready to deploy at scale but not mature enough to be supported by conventional lenders. As part of its rigorous due diligence process, the DOE examines these projects' technical and market aspects to establish their commercial viability and ability to deliver a long-term economic return on investment.
Related services and industries
Solution
The DOE tapped ICF to analyze the long-duration storage market and the dispatchable clean power market in Utah and California. Our role was to review the applicant's market assumptions against our understanding of the clean power market, identify and make sense of the various regulations at the state and federal level that may impact the project, as well as quantify the effect of various downside cases. We also provided price forecasts for different environmental commodities that the project would receive under different scenarios.
We pulled together experts from our transportation, power markets, technical, and policy teams for this analysis. The principal offtaker for the hydrogen is a combined cycle power project that required ICF not only understand green hydrogen production and the storage of hydrogen in underground salt caverns, but also the nuances of how ACES would interact with Intermountain Power Authority's IPP Renewed hydrogen-capable gas turbine combined cycle power plant.
Our team examined seasonal and daily clean energy market pricing, offtake demand, and the impact of certain stress cases on the financial viability of the project. The U.S. can't get to net zero without a long-duration storage option, and our analysis confirmed that hydrogen is a feasible solution to this difficult challenge.
Results
In June 2022, DOE officially closed on a $504.4 million loan guarantee to finance the ACES clean hydrogen and energy storage facility. It will store hydrogen in salt caverns in Utah and make it available when it's needed the most: to supplement solar and wind power across the Southwest in the summer months.
As the project is using combined cycle power plant technology, this innovative technology coupling demonstrates the ability to convert existing natural gas power plants to hydrogen instead of building new facilities—helping states to meet deep decarbonization goals.
New climate data reveals warmer, wetter future for the U.S.
In this report, our climate scientists project some Americans could experience 42-61 additional days with temperatures above 95 F by midcentury.