Making a utility program go viral
How creative marketing delivered a 300% increase in participation for Baltimore Gas and Electric's energy efficiency savings program.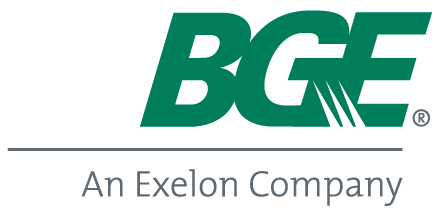 While BGE customers are increasingly knowledgeable about residential energy savings, they might not know the concrete steps they need to take in order to save energy and money in their homes. We worked with BGE to create a marketing campaign to raise awareness of the company's Smart Energy Savers Programs—a campaign that increased program participation by over 300%.
Challenge
BGE is Maryland's largest provider of electricity, with over 1.3 million electric customers and over 650,000 gas customers. BGE sought to increase customer participation in its energy efficiency programs—because these programs lower energy bills and reduce carbon emissions.
The challenge for BGE was to find a new way to effectively engage with customers about energy efficiency that builds on the success of previous BGE campaigns: "Talking Tips" and "The Ways." To succeed, this new campaign would require tossing out old ways of thinking about creative messaging.
Related services and industries
Solution
To entice BGE customers who were either unaware of the energy efficiency program or had yet to participate, we needed a concept that stood out from more familiar, easily overlooked messaging campaigns. We developed an innovative "Fairy Tale" campaign: a 2-D animation campaign that combined a fairy-tale world with modern technologies BGE customers use in their homes. Creative messaging explored how BGE programs can save customers energy and money so they can live "efficiently ever after."
Our creative teams built an entire animated world from scratch, complete with character development and background art direction. The resulting 15- and 30-second television spots focused on messaging the importance of Home Performance, Quick Home Energy Check-up, and Lighting.
Results
The results of BGE's "Fairy Tale" campaign were astounding. From a marketing perspective, the new creative messaging led to a 312% increase in program participation, over 25 million broadcast television impressions, a 120% increase in website traffic, and a 113% increase in the number of new website visitors.
3.8 million
MWh saved to date by BGE customers
2nd
2019 ranking in residential customer satisfaction
7th
national ranking in energy efficiency
For BGE, this meant 3.8 million MWh saved by its customers to date. J.D. Power ranked BGE second in residential customer satisfaction for 2019. And ACEEE's 2019 State Energy Efficiency Scorecard named Maryland the "most improved" state and ranked it the seventh state in the nation when it comes to energy efficiency.