Engage with your data on a whole new level
ICF WayPointTM features award-winning web applications for data visualization, analysis, and reporting all in one platform that flexes to fit your evolving needs.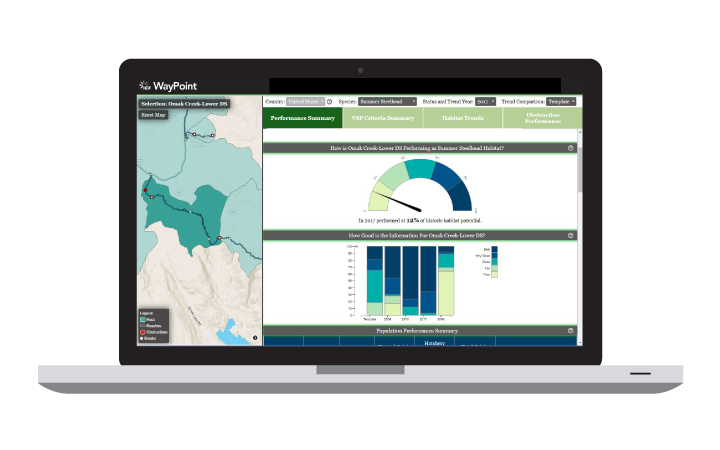 Your data at your fingertips
WayPoint features user-friendly and interactive web maps, dashboards, and tracking tools that let you compare alternatives, assess priorities, and save time and money. Visualize what is working—and identify where future investments have the biggest impact.
Measure progress and track goals
Bring all your project requirements into one location, visualize completion status, connect directly with documents, and sleep soundly knowing everything is moving forward.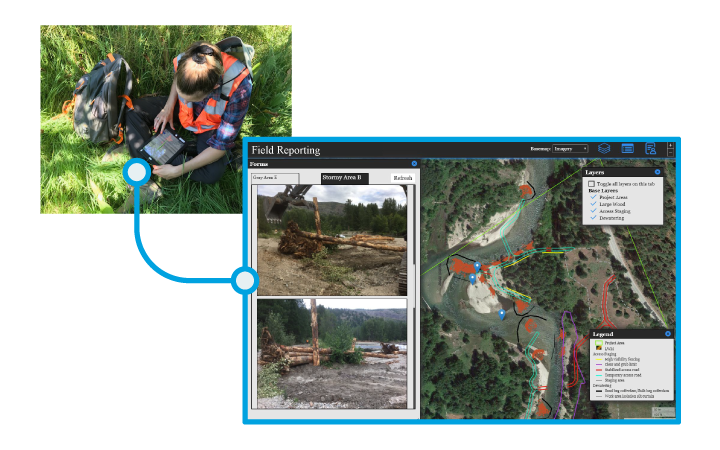 Streamline field data reporting and reduce operation costs
Connect field operations and visualize remote information, photos, and videos near real-time alongside other project datasets. Receive alerts for important field observations, and easily report out information to project partners.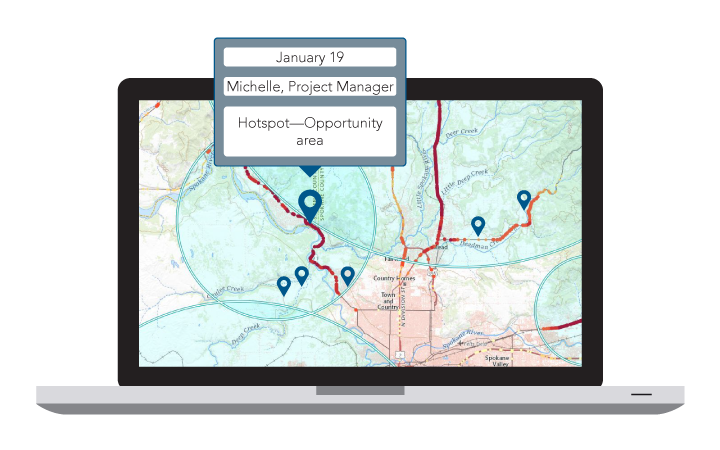 Reach stakeholder consensus faster
Utilize participatory commenting and map mark-up tools for crowdsourcing both public and private information—giving all stakeholders a way to get involved.
A unique visualization platform tailored to your needs
WayPoint offers a robust–yet readily adaptable and easy-to-use–toolkit that includes:
Interactive user experience
Web-based interface allows you to access and view your data across multiple dimensions and at varying levels of granularity – and facilitates the seamless delivery of updates as your needs evolve.
Hassle-free sharing
Get project partners on the same page, looking at the latest data all in one place. No software downloads or licenses required.
Customized user controls
Not all projects are the same. Tailored visuals, user-friendly controls, and powerful analytical tools let you quickly drill down and report out what's relevant.
Security and access
Cloud-based architecture offers best-of-breed security. User authentication can provide different levels of access for the project management team, partners, and the public.
"Thanks to the work of the ICF team, we have a tool we can use today and into the future... I could not be more pleased with the result of the CAMMP Portal and its ability to educate partners, regulators, stakeholders, and interested citizens... The Portal allows us to tell our story in real-time..."
"[WayPoint] allowed us to easily review fish distribution and provide comments throughout the Chehalis Basin. This process has been essential in our large-scale fish distribution update."
Contact Us
Talk to an expert about getting started with WayPoint.
Related industries, services, and solutions
New climate data reveals warmer, wetter future for the U.S.
In this report, our climate scientists project some Americans could experience 42-61 additional days with temperatures above 95 F by midcentury.