The comprehensive data and analytics technology for siting renewable energy projects
Identifying ideal locations for renewable energy projects is complex. EnergyInsite unlocks all the information that renewable energy developers need to assess where to build renewable energy projects.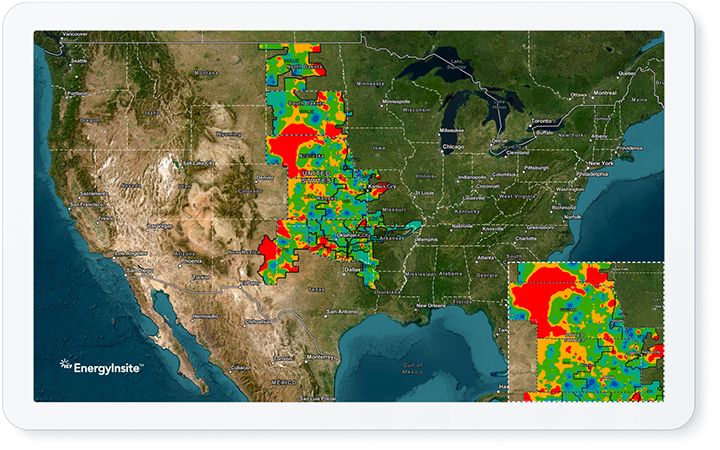 Make smarter siting decisions
Streamline renewable energy project development by leveraging over 40 years of data modeling expertise. EnergyInsite maximizes return on investment by allowing users to identify, characterize, and rank renewable energy sites using detailed, user-identified criteria. The platform's comprehensive search parameters cover everything from land availability and available injection/withdrawal capacity to government renewable mandates.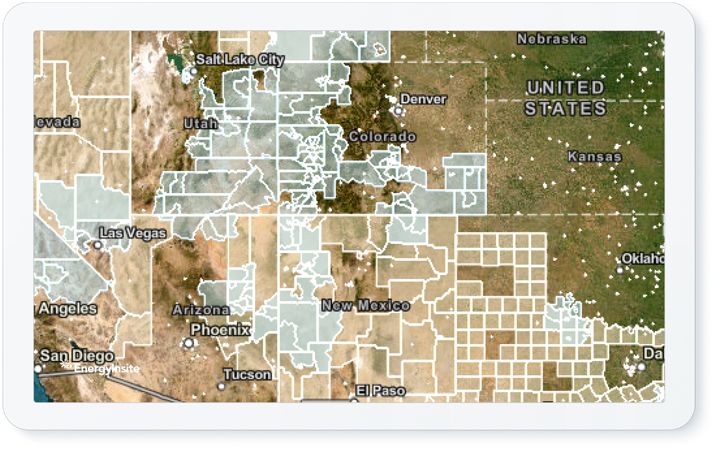 Conduct predictive due diligence
Go beyond historical data and take advantage of predictive modeled data layers. EnergyInsite also captures future supply and demand conditions, as well as evolving updates to transmission grid topology. With our deep power markets expertise, we can assess the expected market and dispatch outlook for potential energy projects. This allows for smarter development and increased confidence on where to site clean energy projects today—and what to expect from those sites tomorrow.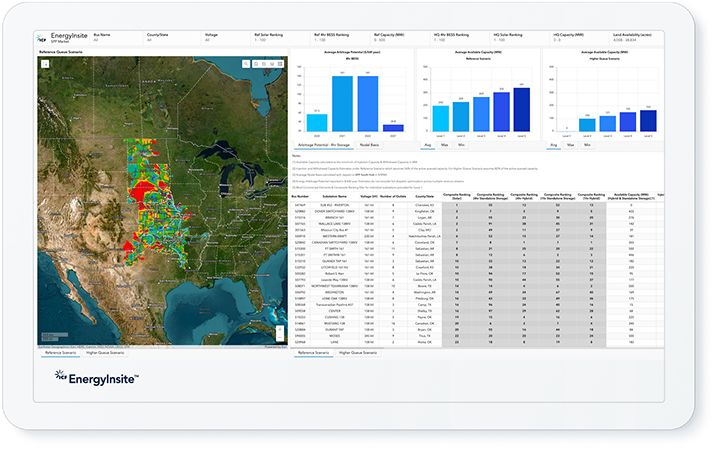 Eliminate costly data analysis
Avoid the time- and cost-consuming need to manually reference multiple datasets for comparison. Screen large amounts of data in one convenient, intuitive location built on an ArcGIS platform that presents findings in a secure, web-based interface. We offer customizable dashboards to view shortlisted scoring metrics or ranking criteria. And once developers have the detailed output results they need, our clean energy experts can offer strategic guidance on how to implement those results effectively.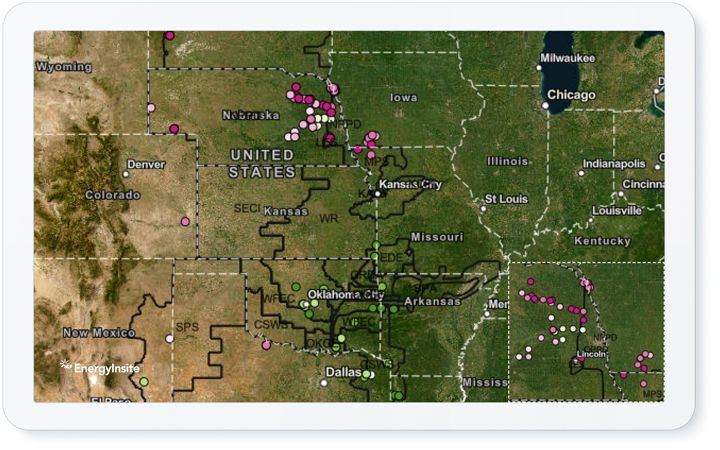 Screen for geographic constraints
Understand and manage environmental constraints by screening for a variety of sensitive resources including aquatic and biological resources. EnergyInsite can also help developers identify the renewable resource potential of selected land areas. From there, our expert team analyzes various sources of data to flag statistically significant regions of high potential for wind, solar, battery storage, renewable fuels, and hydrogen development—so you can make the most out of developable land.
Key features
Identify
Available injection and withdrawal capacity
Historic and future power price basis and volatility trends
Historic and future energy arbitrage outlook
Characterize
Local queued projects
Solar resource potential
Land availability
Rank
Environmental and permitting considerations
Federal, state, and local renewable mandates
IRA Energy Community layer for bonus adders
Contact us
Request a demo or talk to an energy expert to learn how EnergyInsite can put actionable renewable energy siting information in the palm of your hand.
Related industries, services, and solutions
New climate data reveals warmer, wetter future for the U.S.
In this report, our climate scientists project some Americans could experience 42-61 additional days with temperatures above 95 F by midcentury.