Digital modernization report: Top trends shaping government in 2023
From big data to zombie apps to staffing challenges, our latest research reveals opportunities for agency leaders to get ahead.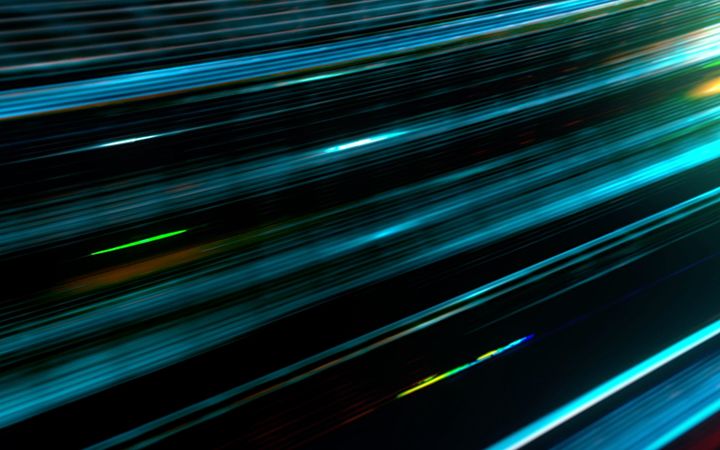 Sign up for Federal Technology and Data insights
Sign up for Federal Technology and Data insights
Sign up for Federal Technology and Data insights
Get our newsletter for exclusive articles, research, and more.
Get our newsletter for exclusive articles, research, and more.
Get our newsletter for exclusive articles, research, and more.
Subscribe now
Key decision makers across federal agencies are increasingly defining their missions through the lens of technology. To effectively accomplish these goals, many are prioritizing major upgrades in their longstanding IT infrastructure, and, over the past year alone, we've seen this shift happen rapidly. As a result of this push to modernize legacy systems, the public sector now faces an extensive backlog of work, including creating new digital solutions to streamline complex business processes.
Coupled with the sheer lack of software developers and an aging workforce, this feat is seemingly impossible to overcome, and leaders are facing an uphill battle. However, platforms designed to make application software development more accessible can help close this talent gap for federal agencies and build essential automated systems with minimal risks and costs.
The talent gap is a growing chasm
The talent gap has been a lasting issue in the public sector. Throughout my 20 years in the industry, we've been attempting to tackle this evolving challenge. A majority of the current federal workforce is approaching retirement age: In 2019, there were four times as many employees aged 65 and older than those under 25, and only 6.2 percent of federal workers were under 30. Further, there aren't enough workers with the skills needed for the majority of open IT positions. Given the recent surge of a wide array of technology offerings on the market, this gap has widened while demand has skyrocketed.
Federal agencies need more applications built, and fast. Decision-makers are pushing away from outdated legacy IT platforms and moving into agile environments, attempting to solve a severe lack of interoperability between systems, data fragmentation, and clunky, lengthy processes. But CIOs can't deliver these solutions because they simply don't have the people and expertise.
Low-code/no-code platforms are supplementing skills and creating opportunities
The solution? Low-code/no-code platforms. This technology simplifies application development by providing agencies with accessible drag-and-drop interfaces to build applications on their own, instead of relying on in-depth, hand-coded, and complex computer programming. No-code platforms require zero coding or programming experience, where low-code provides an easier way for federal CIO staff to create their own custom solutions to suit their needs.
While some may be hesitant to adopt these platforms given a collective fear and anxiety against machines eliminating jobs, in fact, they are actually creating opportunities. These platforms provide a canvas where someone with strong analytical and problem solving skills can essentially build an application without an in-depth knowledge of the inner workings of the code itself.
Now, you no longer need years of experience or a degree in software engineering to build the tools you need for your department.
Further, low-code tech can also help uplevel the work developers are doing. Instead of weighing them down with low-level activities, someone with existing programming skills can be tapped to work on a more advanced project instead. Without worrying about the infrastructure of the application, developers can dig into meatier challenges. This even opens entry-level positions, as these niche jobs and tasks can be taken on by those with extensive expertise, while development of these solutions can be left to newer professionals.
Adopting the right solution for your needs
Across the public sector as CIOs are facing a minimized talent pool, many may be thinking that low-code/no-code solutions could be the answer. There's a plethora of options on the market today, including ServiceNow, Appian, AWS HoneyCode, UnCorq, and more, and this can be intimidating to sort through.
The best option depends on your individual projects and goals. ServiceNow is ideal for digital process automation, including streamlining lengthy processes like HR onboarding activity. HoneyCode and UnCorq are new players coming into the public sector and have largely been used by commercial organizations.
However, these solutions may not be best suited for companies looking to replace enterprise resource planning (ERP) platforms. Additionally, licensing costs could be extensive if you're not approaching initial implementation with scalability at the forefront. It's key to think of this technology as an enhancement of existing structures in place—instead of tearing down what you have, layer these platforms on top of current processes. This way, you're able to get a proof of concept and see immediate value, then can scale as necessary.
Once you've determined if a low-code/no-code solution will help you meet your goals, it's key to communicate value to your mission leaders and program managers across the agency. Mission leaders are often looking for ways to help them get further, faster and need platforms that will help them experiment, pilot, launch, and adjust with less risk. As I mentioned before, starting small with a quick value add or proof of concept helps build trust for the technology and demonstrate its potential. Further, because low-code platforms enable us to take an outside-in approach, we can modernize without having to change the underlying systems, and, without IT specialists, they are delivering cost-effective results faster than ever before.
While these platforms aren't tackling the root of the talent gap, low-code/no-code technology is helping agencies and organizations across the public and private sectors achieve major modernization goals, unlock new positions and opportunities, and streamline historically lengthy processes. These solutions are jumpstarting digital transformation and helping teams future-proof systems in the long run.
Discover how we drive IT modernization for federal agencies.