Digital modernization report: Top trends shaping government in 2023
From big data to zombie apps to staffing challenges, our latest research reveals opportunities for agency leaders to get ahead.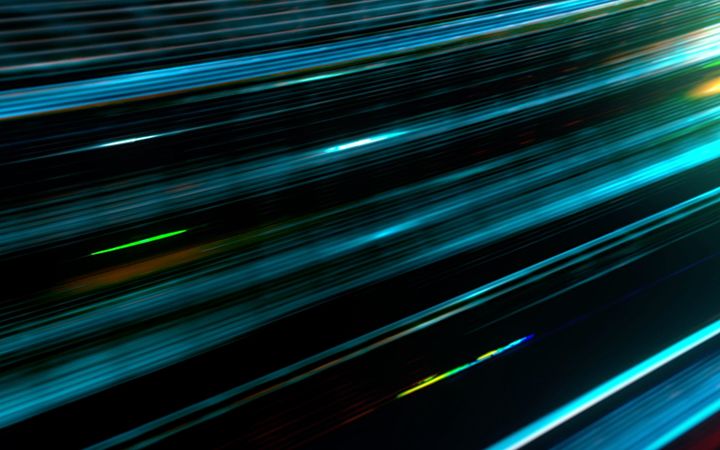 Sign up for Federal Technology and Data insights
Sign up for Federal Technology and Data insights
Sign up for Federal Technology and Data insights
Get our newsletter for exclusive articles, research, and more.
Get our newsletter for exclusive articles, research, and more.
Get our newsletter for exclusive articles, research, and more.
Subscribe now
Setting up citizens for success: A framework for federal contact centers designed to serve
Download
Federal agencies need to reimagine their contact centers—not only their technology—to better serve citizens. Here's how.
The federal government is finally aboard the tech train. After decades of lagging behind private industry, agencies are emphasizing digital technology and working to overhaul legacy systems. But, as with any major change, the transition comes with bumps in the road. To help citizens navigate evolving systems, the government largely relies on contact centers —and the design and operation of these centers are just as important as the new technology.
Federal IT modernization efforts often include a focus on consolidating and automating agency contact centers. The cost savings are easy to spot. When multiple, expensive contact centers are operating within a single agency, streamlining offers a clear value proposition.
Traditional contact centers rely on knowledge sources gathered from individual program areas. They are compiled from existing information about federal programs and leave customer service representatives (CSRs) without the information required to fully resolve queries because humans do not experience government services in a silo. Their needs often span multiple, interconnected program areas.
Efficiency is not enough for successful contact center modernization. Consolidation drives the opportunity for a consistent omnichannel experience, but streamlined operations are only part of the equation. Realizing business efficiencies without striving to understand and meet customer expectations leads an agency to deliver the same poor experience across all channels.
How can we reimagine contact center operations to better achieve user goals?
Imagine if contact centers reversed the traditional approach to designing knowledge bases. What if—instead of relying on knowledge foundations rooted in inside-out, program-specific resources—contact centers relied on knowledge rooted in outside-in, customer-specific journeys?
By designing information flows from the customer perspective, CSRs and CRM automation tools can pinpoint where a customer is in a typical journey. Then, they are not only able to access the most relevant resources— regardless of which program area they came from—but also to provide empathy and understanding for the customer's current situation.
The provision of a unified desktop experience for CSRs is an example of how customer-centric information flows can be implemented. In a unified desktop, CSRs have access to not only all their communication channels but, more importantly, access to the customer's history with the organization through an API-based architecture, including past communications, relevant case data, and previously-provided information. This process leads to faster resolution, higher first contact resolution, and increased trust from customers—who feel as though the CSR fully understands them and their specific circumstances.
Like instruments in an orchestra, each technology component of contact centers has a part to play in producing the desired outcomes for customers. A unified desktop is just one of the elements that independently yield benefits. However, when integrated with other tools, a customer-centric perspective, and the associated customer journeys, contact centers can truly transform the customer experience while achieving efficiency and effectiveness. Contact centers can only create an informed view of their customers and use that knowledge to coordinate the delivery of services across multiple touchpoints, from the web to brick and mortar facilities, through an integrated approach.
As discussed in this white paper, designing contact center operations to align with customer journeys drives both efficiency and effectiveness returns. And, it can provide key data for decisions about programs, policies, and technology for the agency to demonstrate compliance with the state's targets.
A customer-centered contact center framework
A customer-centered contact center builds information flows based on the needs, perceptions, and motivations of the customer first. These are the six parts of our framework to help integrate centers with the agency and customers they serve:
Understand customers.
Design information flows that match common customer journeys.
Test early and often.
Measure results.
Take action beyond the contact center.
Repeat.
With this framework, the goals for contact centers shift from optimized call times and quick resolutions to customer outcomes. This approach allows for a continuously-updated understanding of customer journeys and the ability to seamlessly offer human assistance when more nuanced information and empathy are needed—in addition to automated support when quick transactions are required.
Understand customers
To be truly responsive, contact center operators need to walk in the shoes of their customers. We know that people don't experience challenges neatly within program areas, so understanding the agency's place in a person's overall life offers a contact center the chance to acknowledge, empathize, and design a path that helps achieve user goals.
Recommended actions:
Conduct customer research in the form of interviews and ethnographic shadowing.
Organize and analyze the customer research data and any available quantitative data about customer behavior. Test early and often.
Harvest and analyze center recording data or transcripts from other digital forms of communication to understand the reasons for making contact with the agency.
Create a customer journey map, highlighting what customers think, feel, and do during the journey—including before, during, and after interacting with the agency.
Synthesize the data and identify any opportunity areas that address common customer pain points.
Develop customer cohorts based not only on customer characteristics but also on customer behavior to enhance the journey map.
Design information flows and routing options to match common journeys
Once you understand the customer journey, emotional states, and motivations, you can design information flows and knowledge resources that match your customer's needs. Aligning your contact center response operations with the perceptions of those who are calling leads to faster, more accurate, and more empathic resolutions.
Recommended actions:
Define typical customer stories and tasks.
Develop resources to meet the needs of typical customer stories and tasks.
Define touchpoints in the journey where live assistance benefits the customer.
Define touchpoints in the journey where automated, self-serve, and transaction assistance benefits the customer.
Develop data-directed routing strategies and—potentially—new skill group requirements for contact center operators.
Test
Testing simply describes the act of trying out a new Standard Operating Procedure (SOP) or feature to see if it works the way you expect. It is best to test early and often rather than wait until all your content is designed. Testing runs the gamut, from simply asking a friend to try a new feature to using advanced third-party testing platforms.
Recommended actions:
Use service design sprints to build and then test responses to each customer story. A modular development approach works well to achieve quick wins while keeping your existing knowledge base active.
Test new configurations of responding to typical customer stories as soon as you develop a "best practice" for each one. Do not wait until everything is redesigned to find out if it works. Try out fresh information paths and responses as soon as you define them so that you can iterate and replace actions that do not work—and implement and scale the ones that do.
Experiment with technologies based on customer cohorts. For instance, leverage conversational platforms for cohorts that prefer using self-service channels.
Measure
Traditional contact centers are evaluated by efficiency indicators, such as resolution times, and effectiveness indicators, such as the friendliness of the customer service representative. These are valid and important measures. But, developing a customer-centered contact center requires outcome measures and a rich data set with the power to inform business and policy decisions for the agency.
Recommended actions:
During customer research, discuss the goals of typical contact center customers and co-define a successful outcome for your customer stories and tasks.
Define a measure to determine how often and how well your contact center enables each customer to achieve their goals.
Act
Contact center data is an often-overlooked treasure trove of performance indicators for your agency's programs, policies, and digital services. You likely already use contact center data to improve the knowledge base and operations, but integrating contact center data with your agency performance metrics is an excellent first step in adopting a "voice of the customer" practice. Considering the challenges, opportunities, and behaviors of customers who use the contact center is a strategic asset that can inform decisions about investments in digital services—as well as needed policy and program tweaks.
Recommended actions:
Form a coordination team including the CIO's office, CDO, CXO, and program directors to decide how your agency wants to use contact center data.
Develop a regular coordination point for sharing contact center data.
Develop a backlog of opportunities for the agency based on contact center data.
Prioritize actions.
Repeat
You need to repeat this process over and over continuously. You can go through it with a narrow focus, a broad focus, or anywhere in between, depending on the agency's objectives.
Discover how we drive IT modernization for federal agencies.