Brexit gives rise to a Eurovision-style contest for the prize of coveted EU agencies.
Nine-hundred staff, a budget in excess of €300 million and more than 36,000 visitors per year. It comes as no surprise that the European Medicines Agency (EMA) has attracted a number of suitors since June 2016's referendum result put the UK on a path to leave the EU. It is anticipated that Brexit will trigger the relocation of the EMA and the European Banking Authority (EBA), both of which are currently located in London, and there is no shortage of alternative host countries willing to welcome these agencies with open arms.

A crowded field
The list of candidates for hosting one or both of these prestigious European agencies grows with every month that passes. At last count, the field included more than 20 Member States. Each country has put forward a case as to why they should host these agencies, focusing on a range of different factors.
What matters most in a host
Infrastructure is a core aspect that will underpin any successful bid for host city. Agency staff will require suitable office accommodation, which is no small task when it comes to the EMA with close to 900 staff and more than 36,000 visitors to their premises each year. There has never been an EU agency of a comparable size relocated in the past – this is new ground for all concerned. Appropriate housing, healthcare and schooling are also important considerations when deciding on a host. And for the many hundreds of visitors to these agencies each and every day, the dependency on travel and accommodation emphasizes the importance of transport connectivity and the capacity and quality of local hotels.
Access to skills and local markets is also of significant importance. Both the EMA and EBA rely heavily on local expertise and suppliers within the UK. The relative credentials of the country's life sciences and banking sectors will be an important consideration for whether a host country can provide these agencies with access to the skills/markets they need. This also extends to the relevant national regulator(s) and their capacity and capability to work closely with and support each agency.
Should I stay or should I go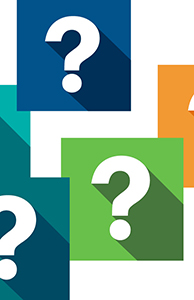 But perhaps most important of all in a host city is what matters most to the individual employees of each agency, for it is the ability of the EMA and EBA to retain their existing staff (and/or attract new staff) that will largely determine the extent to which there is a smooth transition to a new location and, in the longer-term, a successful and sustainable model of operation.
What is the culture of the country? Is it open and cosmopolitan? Are the people welcoming and tolerant? What language is spoken most predominantly? How stable is it politically? What is the climate? How much will I earn? Questions of this nature, along with the importance of housing, transport and schooling, among other things, are likely to play an essential role in shaping the decisions of staff whether to remain with the agency during and after it's relocation.
The political reality
"In this contest, there is no place for organized attempts to unfairly influence the outcome." The context for this quote is the Eurovision Song Contest. But perhaps it is relevant in this context too – the candidates perform and are judged on their relative merits and qualities, only for the final decision to be driven largely by political considerations.
Does the country already host an EU agency? Is it within the Eurozone? For how long has it been a member of the EU? Could it seek to exit the EU in the foreseeable future? Considerations of this nature will likely influence the final decisions of the European Council.
In the meantime, the 1,050 employees of the EMA and EBA sit and wait, as do their suppliers, regulated companies and many other stakeholders, hoping for a swift decision and sufficient time to plan and execute the challenging move to a new home.
How ICF can help
ICF undertakes research and analysis that can support decisions and engagement strategies in relation to agency relocation. ICF works extensively for EU institutions (including the executive agencies) and supports national governments with economic impact analysis. ICF can quantify the economic impacts and costs of hosting the EMA and/or EBA and can identify the longer-term impacts (such as industry investment decisions) of hosting the EMA/EBA.