Why this tech expert enjoys leading clients through digital transformation
Kristine Kilgore brings passion for accelerating her clients' mission outcomes by building strong relationships and high-performing teams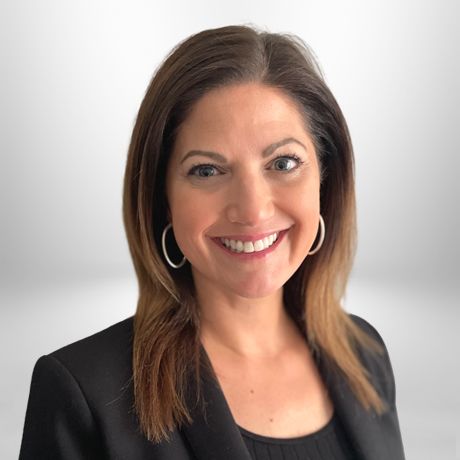 We have many great employees who are self-starters, entrepreneurs, excited about delivering great work for clients every day. It's part of our DNA, our culture, and our values.
But we also have some real standouts. And Kristine Kilgore, senior director of strategic consulting for digital transformation and ServiceNow practice lead, is one of them. Kristine specializes in delivering IT modernization and business transformation to government and commercial clients. A recognized leader in the ServiceNow ecosystem for 10 years, Kristine leads our practice of 400+ ServiceNow professionals who deliver transformational outcomes for our clients. Maximizing their investments. Improving the user experience. And accelerating their missions.
A transformative journey
Kristine started her technology career 20+ years ago, working for a travel healthcare company during a boom period in the industry. It gave her immediate insight into the role technology plays in business. She then followed her passion for building the next generation of female leaders.
Taking a career pivot to teach at a Florida-based educational nonprofit that provides young women in under-resourced areas a safe, supportive learning environment. While introducing them to opportunities, like jobs and careers in the tech workspace. She shares, "Our mission was to empower these young women. I wanted them to realize they could do anything! It was an unbelievable experience that really ignited my passion for being a champion and advocate for women, especially in the workplace."
Change can be hard, but rewarding
Kristine became enamored with leading business transformation efforts as a lead analyst at the NASA Shared Services Center (NSSC). While supporting a large-scale ServiceNow migration project, she learned the value of client relationships and organizational change management. This is where she learned that the key to any successful digital modernization effort is strong organizational change management. She shares, "You need to do everything you can to ensure that users are as prepared as possible for the change to come. Getting people excited for change and making them champions of that change is crucial for success."
"Flexibility is hugely important to success in our world. Dealing with change and being a good team member, team leader, mentor, and customer advisor, all at the same time, has helped me greatly in my journey."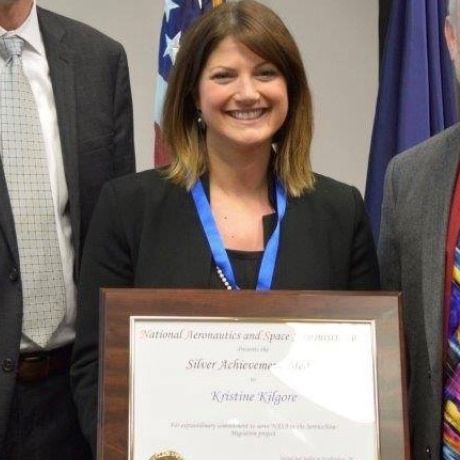 Working with ServiceNow—in what has evolved into a successful, long-term relationship—she helped lead the NSSC's migration of 60+ business services from a legacy solution to the ServiceNow cloud, earning her a NASA Silver Achievement Award. To this day it is one of her greatest professional experiences and a pivotal one in her career.
Stemming from that success, Kristine stood up an award-winning ServiceNow consultancy in 2015 with a hyper-focus on customer success. Her motto was "We are the partner we wished we had when we were clients." Her heavy emphasis on relationship-building helped her create a culture of equal opportunity and enablement, which she brought to ITG (now part of ICF) when she and her team combined forces in 2019. It was a great fit!
"People at ICF listen—up and down the chain. To ideas. To opinions. To suggestions. It's all about collaboration with everyone working toward a common goal."
Collaboration is key
As our ServiceNow practice lead, Kristine draws on her experience overseeing hundreds of successful ServiceNow implementations for defense and civilian clients. Developing successful relationships with them. Building high-performing collaborative teams. And delivering measurable results.
Working together, they provide scalable, low-code/no-code solutions to help these clients better meet their missions.
She shares, "My favorite aspect of any ServiceNow implementation effort is collaborating with our customers. Working with them to craft their vision. And showing them how to make that vision a reality to drive positive change for their organization."
"Our pace of delivery is unmatched. With dozens of deployments a month, our ServiceNow practice delivers sound, scalable solutions with agility, quality, and incredible customer focus."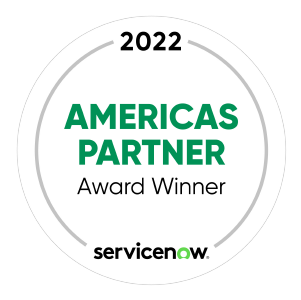 And her leadership of our ServiceNow practice and partner strategy and contributions to our clients' success helped us secure the 2022 ServiceNow Americas U.S. Federal Partner of the Year award.
Kristine is an active member of Women in Technology (WIT) and a mentor to her ICF teammates and colleagues. She closes, "Although things have improved significantly, women are still a minority in technology. It's my job, and the responsibility of all of us, to help enable and bring awareness to the incredible professional opportunities available to women in tech."