Minnesota Wild
This Is Our Ice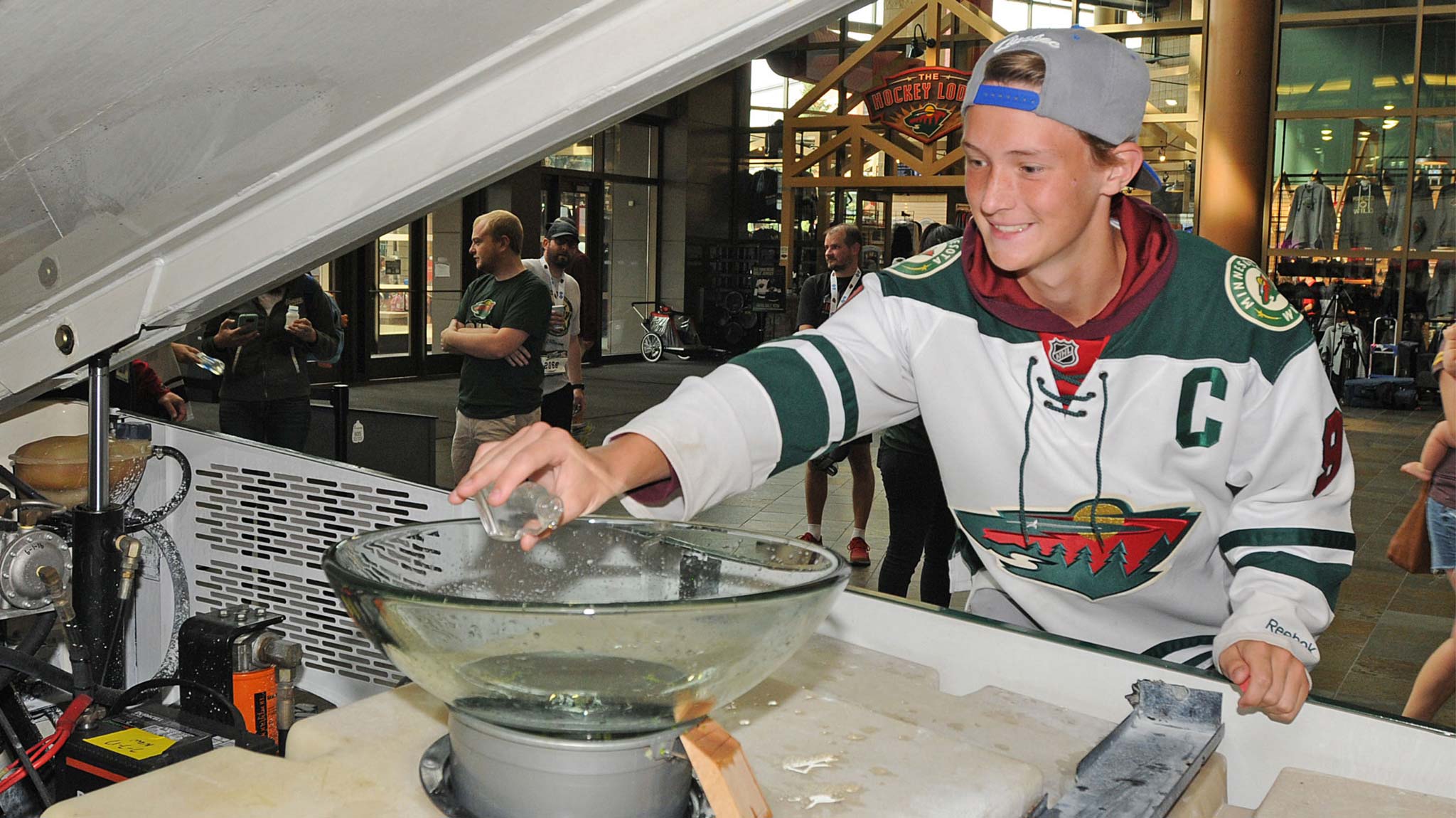 Using culture to drive fan pride and engagement
Challenge
The Minnesota Wild needed an idea that—win or lose—would rally a broader group of fans beyond the Minnesota hockey community, dominate the local sports conversation, and sell single-game tickets.
Approach
Local bodies of water quite literally define the Land of 10,000 Lakes and the Minnesota winter turns that water into the Land of 10,000 Rinks. Through 20 years of conducting primary research for the Minnesota Wild, we know it isn't the players or stats that make sports fans—it's feeling a part of a community. And in Minnesota, the 10,000 lakes make hockey a strong community touchpoint across generations and a source of family and community pride. So, we made it personal.
With the campaign This Is Our Ice, we created not just a rallying cry but a gameday tradition. This ritual encourages fans to bring water from their lakes, ponds and backyard rinks freezing a part of their personal narrative thereby creating the actual ice surface the team plays on at every home game.
To get the word out leading up to the season, we secured interviews with all major local TV and radio stations during live broadcasts from the Minnesota State Fair—the nation's busiest state fair with 2 million visitors over 14 days. We created video and radio ads that ran throughout the NHL season on broadcast and paid social. The activation didn't go unnoticed: local news stations and national publications all reported on the campaign, which generated millions of impressions and resulting conversation on social media using hashtags #ourice and #floodtherink.
Payoff
Thousands of fans from all parts of the state have participated by contributing their local water. The campaign not only had a business impact, but created an ongoing tradition for the team which reinforces the connection between Minnesotans and their local NHL franchise.
Increase
Earned media share of voice
Increase
Single-game ticket sales