Be on Alert – Fraudulent Employment Offers. Learn More

Brussels, Brussels-Capital Region, Belgium
JOB #R2200754
Senior Strategic Planner
Senior Strategic Planner
ICF is a global management consulting services company with over 7,000 full- and part-time employees, but we are not your typical consultants. At ICF, business analysts and policy specialists work together with digital strategists, data scientists and creatives. We combine unmatched industry expertise with cutting-edge engagement capabilities to help organizations solve their most complex challenges. Since 1969, public and private sector clients have worked with ICF to navigate change and shape the future.
"If you don't know where you're going, any road will take you there." Well, our Senior Strategic Planner makes sure 'any road' won't do. (S)He/They design(s) clear and substantiated strategies for corporate communication at international level -that is in the EU and beyond- and follow(s) its implementation when needed.
What does a strategist at ICF Next do?
In short? A whole lot. From decoding the client's briefing, to advising them on future actions based on the campaign's post-research, and everything in between. That's, indeed, pretty much everything. Luckily, you won't be working alone. You'll have the whole Strategic Team by your side, together with our creatives, content specialists and outreach experts. And we never create a plan based on assumptions. We love gut-feeling -what kind of planners would we be if we deny the power of emotions and experiences- but we always build our cases on data and research.
What does the planning team at ICF Next do?
Strategic planning goes hand in hand with the Creative Team. In fact, we consider strategists as springboards for coming up with creative ideas - those ones that spark our great campaigns. That means that you will need to inspire other people and teams with your insights and meaningful messages which can create a better world. Not an easy task, but a seasoned strategist loves to have at least one real challenge a day, right? We'll lavishly provide them to you, every day. Prepare to drill down through the complexity of stats, research, cultures and performance goals to reach that elusive target person with a personalised message – crafted from your golden insight and moulded to change minds and trigger action. Is this enough of a challenge for you?
What are we looking for?
To be honest: a black swan. Kind of nerdy and a data-lover, with a passion for ideas and great campaigns. * We're looking for a team player who can also work happily alone. And most importantly: someone with an open mind who is inclusive and as unbiased as a human being can possibly be. For the simple reason that you'll have to create communication strategies and messages for different stakeholders across diverse cultures.
What will be your main responsibilities?
Let's not sugar-coat it: a spectre of responsibilities will come your way as the Strategic Team is at the core of campaign design and the architecture of integrated campaigns. You'll handle or supervise the different steps in the strategic process: from analysing the briefing to primary and secondary research, exchanging ideas with our policy expert, elaborating SWOTs, planning campaign strategies, putting together create briefings, briefing creatives and doing follow-up, designing message matrixes, briefing other teams on the strategy, attending our 'scrum meetings', setting-up pre-, intermediate and post-research, developing reports and strategic proposals, finetuning campaigns based on results, exchanging with media buying and digital colleagues, helping to set up KPIs and how to measure… Yep, you've got it, you'll need to do the whole lot.
How will we help you?
We expect Senior Strategic Planners to be able to independently handle a strategic project -duh- but we have our internal strategic processes, guiding tools with cool names like 'SPARC', 'Primal Purpose' or 'Trust Loop', internal trainings and motivation schemes to help you. Our managers are as human-centric as we want our campaigns to be - that means 'utterly'- and, aside from the global ICF Next network, we can tap into the power of the ICF consultants' network -sounds the same, but that is without the 'Next'- and of our worldwide partner-network with agencies in more than 50 countries. Not forgetting our preferred partners in research, technology and AV, to mention just some areas.
Who will you be working for?
Our main clients are the European Commission and the European Parliament. OK, wait. We know what you're thinking. We had agreed to drop the bias, remember? While a lot of agencies are focused on clients that sell "stuff," we have built our reputation on selling invisible notions like trust, confidence, and a sense of belonging. And to often cynical citizens and stakeholders. Remember that 'challenge a day' promise? You're beginning to understand now. Are you able to raise awareness, change attitudes and modify behaviours? We're talking here about citizen communication, building the European project and understanding different cultures, so EU-haters best abstain -duh again.
What kind of person are we looking for?
We're very open minded, yet some skills are important for you to enjoy working with us.
A creative mind
Some may find this weird, but we expect a strategic planner to be creative. We expect you to come up with insights that can spark ideas and we really consider strategy itself as the start of the creative process. You need to be able to leave the well-lit path and come up with unusual, yet effective, solutions.
Human-centric
We always start from human beings and put them at the centre of our thinking throughout the whole process. You'll need to start from target audience insights, create personas and represent the audience during campaign development in a substantiated way. You'll also need to be able to shut off your personal bias as much as possible.
Wicked problems
If you're familiar with the term, 'wicked problems' are our playground. True, not all our projects are fully wicked. Some are just complex or complicated, and you may even come across some simple ones. But remember that handling complexity will be part of your job.
ExperienceWe're looking for a 'Senior' Strategic Planner - someone with more than a decade of strategic expertise. You should be able to work with other strategists and coach younger strategists.
Fields of experienceIt may surprise you, but preferably we'd like your experience to be mainly in the private sector, although some knowledge of the EU is useful obviously. And if it comforts you, we also suffer from a natural aversion to electoral and political party campaigns.
International
It would be great if you had experience with international campaigns preferably in Europe. Not necessarily with continent-wide campaigns, but having experienced the thrill of communicating in a consistent way with different cultures is important.
The extras
An interest in nudging, behaviourism and what makes people tick are an extra bonus. Not that we want you to be a behavioural expert or expect you to have a PhD in it, but it would be nice if you are curious and that names like Ariely, Sunstein, Tversky and Kahneman ring a bell. Or, you know what, forget names: it's rather their ideas, theories and research that should ring a bell. (Talking of bells, we recently came up with a campaign called 'DingDong' to bring about behaviour change. Funny coincidence.)
Languages
It's not important for us where you come from, but please be aware that our offices are in Brussels (in between the Royal Palace and Matonge). We're an international team so you really need to be fluent in English (speaking and writing). And, all things being equal, knowledge of French can be an advantage but is not required.
What can you expect from us?
The opportunity to create purposeful international campaigns. Campaigns that originate from the European Project and that aim to change mindsets and behaviours. We give you the opportunity to help people across Europe and beyond to fight climate change, guide top-notch researchers in finding the right funding, fight cybercrime, enable citizens to feel empowered and protected, promote European agri-food products across the world, make Erasmus+ an even bigger success or help SMEs to find out how the EU is there for them… to give you just a few examples…
Yes, perhaps we are demanding, but you can't say you're not getting anything in return? If you dream of creating meaningful campaigns and sharing that passion with colleagues, do get in touch.
* Take a look at some of our campaigns: https://bit.ly/smallselection
#indeed
Working at ICF
Working at ICF means applying a passion for meaningful work with intellectual rigor to help solve the leading issues of our day. Smart, compassionate, innovative, committed, ICF employees tackle unprecedented challenges to benefit people, businesses, and governments around the globe. We believe in collaboration, mutual respect, open communication, and opportunity for growth.
Brussels, Belgium (BE75)
Who is ICF Next?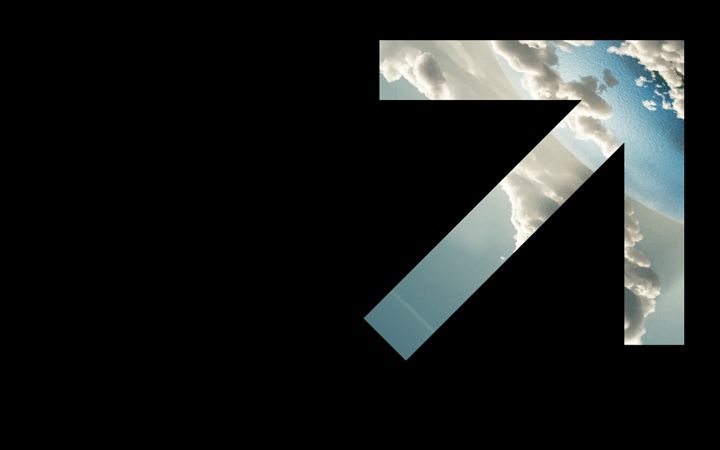 A global consulting services company with approximately 8,000 people across 75+ countries, but we are not your typical consultants.
Learn More About ICF Next